WHO WE ARE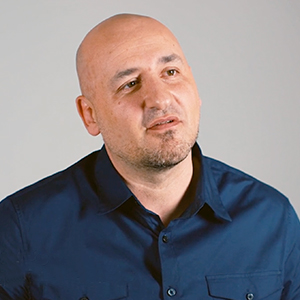 Milos Minic, Founder and Principal, earned a Bachelor of Architecture degree from the School of Architecture at Syracuse University. His studies included extensive travel throughout Europe while participating in design studios in Florence, Italy. After graduation, he went on to work for various notable small- to midsize architectural firms in Wisconsin and Arizona. He is licensed to practice architecture in both states and is a member of the National Council of Architectural Registration Board (NCARB), a self-certified professional with the city of Phoenix, and a Leed Accredited Professional (LEED AP). With over 20 years of comprehensive and specialized experience in the design and management of commercial office, hospitality, medical office and luxury custom residential project types, he founded Integrated Design, LLC in 2011.
Integrated Design, LLC is a architectural practice located in Scottsdale, AZ that specializes in custom residential and commercial design. Our residential projects range from single family luxury custom residential to additions and renovation projects. We strive to provide architectural solutions that are a result of an interactive collaborative process that integrates our clients' needs, architectural design, building systems, budget, site / project constraints into a collective holistic vision that is planned and executed through from the initial design concept to the final construction phase of the project.
The end result is a perceived increase in value, efficiency, design depth and technical resolution to our clients that transcends singular aesthetic design solutions. Let's plan a vision together to bring architecture to your life whether it be for the way you want to live or work.
---
Contact Us
Integrated Design, LLC
602.384.7201
info@idarchitecturestudio.com
Follow Us